"Lauded by such publications as Newsweek and The New York Times, and by such institutions as the UN, Princeton's Jewish Center and the Hebrew Union College, Dr. Jud Newborn speaks with dramatic power and a deeply felt passion that leaves his audiences both moved and exhilarated." —LIFESTYLES MAGAZINE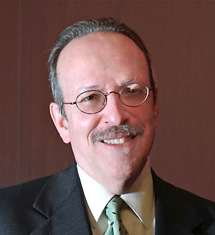 JUD NEWBORN, Ph.D., a New York-based lecturer, author and curator, is an expert on extremism, the Holocaust, and the fight for human rights worldwide. He is also a lyricist and poet. He was educated at NYU, Cambridge University, and the University of Chicago, where he received his doctorate with Distinction. A pioneer in the creation of Holocaust museums, Dr. Newborn served as Founding Historian, curator and co-creator of New York's Museum of Jewish Heritage.

Jud Newborn is co-author of Sophie Scholl and the White Rose (companion to the recent Oscar-nominated German film, "Sophie Scholl: The Final Days"). Acclaimed by such publications as Newsweek International, The New York Times and Library Journal, his book provides the definitive and compelling account of the White Rose, a group of Christian students—some former Hitler Youth leaders—who became the greatest heroes of the German anti-Nazi resistance. Dr. Newborn has also written for numerous leading newspapers and magazines, including The New York Times and The Jerusalem Post.

Jud Newborn's dramatic multimedia lecture programs have taken him from The Simon Wiesenthal Center in Los Angeles and San Diego's Old Globe Theatre to NY's National Arts Club and the United Nation, and from Canada to Cape Town. He performs frequently for colleges, universities, religious institutions and national conferences. During the course of an adventurous career, Dr. Newborn hunted down former SS officers and called out at the UN to take action against genocide in the Balkans. He volunteered to serve briefly undercover for Poland's Solidarity Freedom Movement in 1982, six months into Communist military rule. Dr. Newborn has appeared as a consultant throughout the media, from the CBS Morning News, CNN and other networks to NPR's "All Things Considered."
View Dr. Newborn's biographical article, Man of Many Visions: Dr. Jud Newborn by Martin Boris, for LIFESTYLES MAGAZINE

Sophie Scholl and the White Rose 
The Remarkable German Christian
Students Who Defied Hitler
Buy on Amazon
Startling New Research by Dr. Jud Newborn: "Solving Mysteries: The Secret of the White Rose"
LECTURE TOPICS View Flyer
• Germany's White Rose Anti-Nazi Resistance
• Lions of Judah:  Jewish Anti-Nazi Resistance
• To Life!  An Evening of Mystery and Revelation
• Global and Islamist Anti-Semitism
Other topics, addresses, and personal appearances by arrangement
DR. NEWBORN AS A MEDIA RESOURCE
Dr. Newborn, a cultural anthropologist and seasoned on-camera expert and, is a lively and articulate resource for TV, radio and print reporters:
• History, politics, film and popular culture
• The Holocaust and global anti-Semitism
• Human rights, dissent, religion and sexual politics
• The Middle East, fundamentalism and extremism
Media Credentials
SPEAKING TRUTH TO POWER
Bring the "Speaking Truth to Power" Multimedia Lecture Program to Your Campus & Community
HANS AND SOPHIE SCHOLL OF THE WHITE ROSE VOTED 4th MOST IMPORTANT GERMANS OF ALL TIME
Germans, voting in 2003 in a month-long national TV competition to choose the most important Germans of all time, catapulted Hans and Sophie Scholl into fourth places—winning over Goethe, Gutenberg, Bach, Bismarck, Willy Brandt, and Albert Einstein!  If votes of only those under age 40 had been counted, The White Rose would have taken first place.