DR. JUD NEWBORN'S INSPIRING MULTIMEDIA LECTURE TOPICS
Dr. Newborn specializes in vivid multimedia presentations with dramatic storytelling and lively Q&A sessions, accompanied by book signings. His programs are relevant any time of year, and are perfect for community-wide co-sponsorships. He sets all historical topics in the context of today's most compelling events.
Contact Dr. Newborn at 516-931-7796
or via e-mail at jnewbo@aol.com
---
1) SPEAKING TRUTH TO POWER: THE WHITE ROSE STUDENT ANTI-NAZI RESISTANCE – AND HEROES TODAY IN THE FIGHT FOR DEMOCRACY AND HUMAN RIGHTS
"The 75th Anniversary Edition of Jud Newborn's book. and his passionate lecture programs. will remind new generations how important it is to speak out against hatred and injustice, wherever they may find it." - Joel Grey, Academy Award Winner, Cabaret)
This inspiring, acclaimed multimedia lecture program is based in part on Dr. Newborn's now classic book, Sophie Scholl and the White Rose. It was released in 2018 in a 3rd, special 75th Anniversary edition commemorating their resistance, with major new endorsements attesting to its urgent relevance today

Using stirring theme music, 80 powerful images and suspenseful storytelling, Dr. Newborn recounts how Sophie Scholl and her brother Hans - former fanatical Hitler Youth leaders - transformed uniquely to become the greatest heroes of the German anti-Nazi resistance, and icons of "Civil Courage" in Germany today.

Calling out to their uncaring countrymen against Hitler's criminal regime and the mass murder of Europe's Jews, their wartime leaflets declared, "We will not be silent. We are your bad conscience. The White Rose will not leave you in peace!" On February 18, 1943, they mounted a gallery high above the University of Munich's vast atrium and tossed hundreds of leaflets down upon the heads of astonished students. It was the only public protest by Germans against Nazism ever to be staged.

Dr. Newborn reveals the power of the White Rose as role models today in the struggle against oppression, genocide, injustice, prejudice, far right fanaticism and the undermining of democracy, including the suppression of free speech and dissent. Relating the White Rose story to today's most compelling current events, he concludes by presenting outstanding heroes of all backgrounds today, at home and abroad, who fight for freedom and our shared humanity.(Excellent for campuses and wider community.)

Bring the "Speaking Truth to Power" Multimedia Lecture Program to Your Campus & Community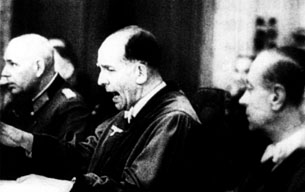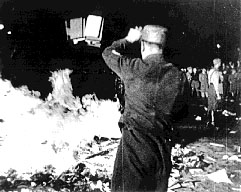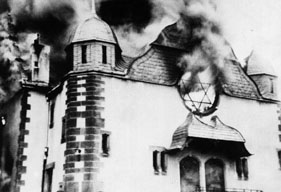 ---
2) LIONS OF JUDAH: THE COMPLETE, UNSUNG STORY OF JEWISH ANTI-NAZI RESISTANCE - AND ITS INDISPENSABLE LESSONS IN COURAGE FOR TODAY
Dr. Jud Newborn sets the dramatic story of Jewish anti-Nazi resistance in a unique, eye-opening framework that also explains its relevance for today. Treating the entire scope of Jewish resistance, from Western to Eastern Europe and North Africa, "Lions of Judah" provides accounts of Jewish heroism that will astound and inspire—while fundamentally changing our assumptions about how Jews responded to Nazi terror. Relevant and morale-boosting for peoples of all backgrounds, "Lions of Judah" teaches audiences the true meaning of courage and resistance, as we face the ever-present dangers of fanatical terror attacks and rising anti-Semitism today.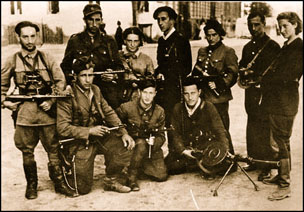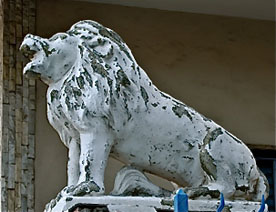 ---
3) TO LIFE! A MAGICAL, POST-MODERN HASIDIC TALE OF THE HOLOCAUST (How Poland's Great, Martyred Jewish Bund Leader Saved My Life - An Evening of Mystery and Revelation.)
In this warm, profound and utterly unique program, Dr. Jud Newborn poignantly interweaves his own poignant and adventurous personal story about confronting the Holocaust during his fieldwork in Europe with the lost world of the Jewish Shtetl—and the amazing tale of the first person to bring the news of the Holocaust to the West. Revolving around his thrilling discovery of the martyred Polish Jewish Bund Spokesman Szmul Artur Zygielbojm's lost artifacts, te Dr. Newborn tells a miraculous, life affirming story of how three seemingly disconnected lives magically intersected over time and space. Newborn's discovery links him by surprise to Zygielbojm's surviving niece, a 75 year-old champion ballroom dancer who "brings me under her spell, inducing me to dance—not to mourn, but to celebrate Jewish survival."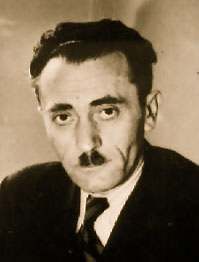 ---
4) "INGRID PITT: BEYOND THE FOREST" FROM RESILIENT CHILD HOLOCAUST SURVIVOR TO ENIGMATIC FILM STAR. (Program on the plight of children worldwide, surrounding screening of Dr. Newborn's award winning animated short film)
Few children younger than Anne Frank survived the Holocaust to tell their stories. If they had been able, they most likely would have done so in pictures rather than words.
Dr. Newborn's international award-winning short film, designed by Two Time Academy Award nominated filmmaker Bill Plympton, is one of the first to use animation for the Holocaust. Ten year old Chinese animator Perry Chen reaches across time and space to tell the story of Ingrid Pitt, who from ages five to eight endured the horrors of the Holocaust in the Stutthof concentration camp with her mother. Making a miraculous escape, they hid in a Partisan forest camp until an RAF plane crashed landed nearby and just in time for Ingrid to hear Winston Churchill, on the recovered radio, announcing the defeat of the Nazis and the war's end.
Trapped later in Communist East Berlin, the remarkably resilient Pitt swam across the River Spree to freedom. Not long thereafter she became a multifaceted film actress, screenwriter and celebrity - starring enigmatically in sensational British horror films - as well as opposite Clint Eastwood and Richard Burton in the World War II epic, Where Eagles Dare. Narrated movingly by Ingrid Pitt just before she died, this film is her true legacy. Dr. Newborn relates her story to the plight of children worldwide, and the need for young people to develop empathy early on. (Director, Kevin Michaels; Co-Producer, Dr. Zhu Shen.)