DR. JUD NEWBORN'S LECTURE TOPICS
Dr. Newborn's unique lecture programs are relevant any time of year.  He sets all historical topics in the context of today's most compelling events.  
He specializes in vivid multimedia presentations with dramatic story telling and lively Q & A sessions. He also offers elegant book-signings. Dr. Newborn will interact warmly with institutional board members, dignitaries and donors at special receptions.  He offers additional programming ideas, including appropriate film screenings and traveling exhibitions.
"Lauded by such publications as Newsweek and The New York Times," writes LIFESTYLES Magazine, "and by such institutions as the U.N., Princeton's Jewish Center and the Hebrew Union College, Dr. Jud Newborn speaks with dramatic power and a deeply felt passion that leaves his audiences both moved and exhilarated."
Contact Dr. Newborn at 516-931-7796
or via e-mail at jnewbo@aol.com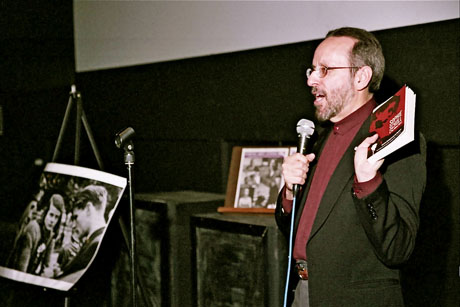 DR. NEWBORN IS AVAILABLE TO LECTURE FOR:

• Universities: Honors Seminars, Hillels, Christian and Human Rights groups; Departments of Political Science, History, German, Ethics, Journalism, Media & Communications, Etc.
• Commencements
• Synagogues and Churches
• Fundraisers, Conferences, Keynote Speeches
• Christian and Interfaith Organizations
• Scholar-in-Residence Programs
• Prep / Private Schools
• Inspirational / Motivational Events -  Adults and Youth
• Retreat Workshops – Special Programming
• Corporate Motivation / Enrichment Programs
• Libraries
• Chambers of Commerce and Community Service Organizations
• Cruise Ship Special Programming
LECTURE TOPICS:
• GERMANY'S WHITE ROSE ANTI-NAZI RESISTANCE
• LIONS OF JUDAH:  JEWISH ANTI-NAZI RESISTANCE
• TO LIFE!  AN EVENING OF MYSTERY AND REVELATION
• GLOBAL AND ISLAMIST ANTI-SEMITISM
OTHER TOPICS, KEYNOTE ADDRESSES AND PERSONAL APPEARANCES BY ARRANGEMENT
---
1) SPEAKING TRUTH TO POWER: SOPHIE SCHOLL AND THE WHITE ROSE ANTI-NAZI RESISTANCE – ROLE MODELS IN THE FIGHT FOR FREEDOM TODAY (Multimedia)
This inspiring multimedia lecture program is based on Dr. Newborn's acclaimed new book about the remarkable students who resisted Hitler, SOPHIE SCHOLL AND THE WHITE ROSE, and provides the full story behind the 2006 Oscar-nominated German film, SOPHIE SCHOLL: THE FINAL DAYS.

Using music, historical photographs and dramatic story telling, Dr. Newborn recounts the inspiring story of German Christian university students—some former Hitler Youth fanatics—who transformed to become the greatest heroes of the German anti-Nazi resistance. Dr. Newborn reveals the power of the White Rose as role models today in the struggle against fanaticism, genocide, prejudice & the suppression of free speech and dissent. Relating the White Rose story to today's most compelling current events, he concludes by presenting unexpected heroes of all backgrounds, ethnic groups & sexual orientation who today lead in the fight for freedom and our shared humanity.

In addition to acclaim by The New York Times and Newsweek, Library Journal singled out Newborn's book for a starred review in 2008, declaring it "superbly written" and "essential for public and academic history collections."  (Excellent for campuses and wider community.)

Bring the "Speaking Truth to Power" Multimedia Lecture Program to Your Campus & Community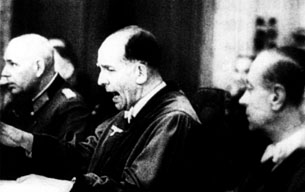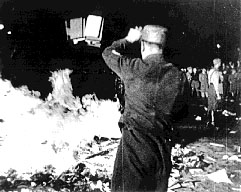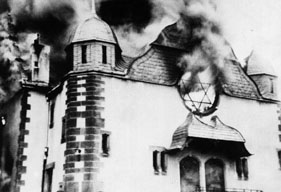 ---
2) LIONS OF JUDAH:  THE UNSUNG STORY OF JEWISH ANTI-NAZI RESISTANCE & ITS LESSONS FOR TODAY
Dr. Newborn sets the entire spectrum of Jewish anti-Nazi resistance—including that covered by the film "Defiance"—in an eye-opening framework that also explains its relevance for today. "Lions of Judah" provides accounts of Jewish heroism that will surprise and inspire—while fundamentally changing our assumptions about how Jews responded to Nazi terror.  A morale-booster for Jews and relevant for peoples of all backgrounds, "Lions of Judah" teaches audiences the true meaning of courage and resistance, as we face the danger of fanaticism & anti-Semitism today.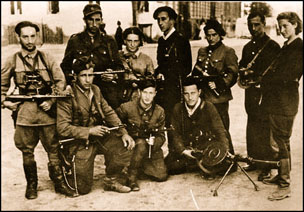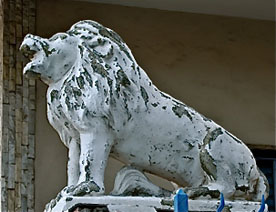 ---
3) TO LIFE!  A HOLOCAUST HERO'S MODERN MIRACLE—AN EVENING OF MYSTERY & REVELATION.  (A unique & uplifting theatrical program with the flavor of a modern Hasidic Tale.)
In this warm, moving and utterly unique program, Dr. Newborn poignantly interweaves his own personal story and adventures as a pioneering Holocaust research with the lost world of the Jewish Shtetl—and the amazing tale of the first man to bring the news of the Holocaust to the West. Revolving around the author's thrilling discovery of the Bund Spokesman Artur Zygielbojm's lost artifacts, Dr. Newborn tells a miraculous, life-affirming story of how three seemingly disconnected lives magically intersected over time and space.  Newborn's discovery links him by surprise to Zygielbojm's surviving niece, a leading psychoanalyst and 75 year-old champion ballroom dancer who "brings me under her spell, inducing me to dance—not to mourn, but to celebrate Jewish survival."  (With dramatic visuals)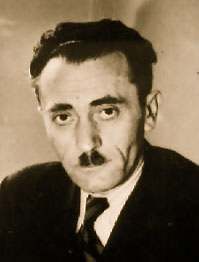 ---
4) ISLAMIC ANTI-SEMITIC EXTREMISM: ITS RELATION TO NAZISM & TODAY'S CRISIS OF TERROR (Compelling PowerPoint Slide Show)
The spread of fundamentalist Islamic anti-Semitism, linked intrinsically with virulent "anti-Americanism," is the most explosive crisis confronting the West today.  Marshalling a host of visual materials, Dr. Newborn presents an eye-opening program that reveals the full extent of this danger—its direct links to Nazism, its belief in a Jewish-Christian world conspiracy, its indoctrination of children for hate, and its incitement to global terror and mass murder. Despite the dangers explained, Dr. Newborn concludes in a strongly uplifting manner, followed by lively discussion with audiences.